Eligibility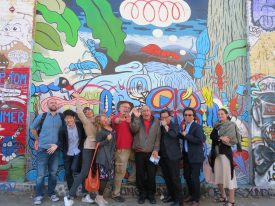 Participant Eligibility Criteria
Designed for full-time or part-time faculty who teach undergraduate students.  Advanced graduate students, and those employed by museums, libraries, historical societies, and other organizations are also eligible to participate.  All applicants must demonstrate that their participation will advance the teaching and scholarly goals of the program.
Applicants must be United States citizens, residents of U. S. jurisdictions, or foreign nationals who have been residing in the United States or its territories for at least the three years immediately preceding the application deadline.  Foreign nationals teaching abroad at non-U.S. chartered institutions are not eligible to apply.
Please note: At least three seminar spaces are reserved for non-tenured/non-tenure track faculty members.  Two seminar spaces may be reserved for advanced graduate students.
An applicant need not have an advanced degree in order to quality as an NEH Summer Scholar.  Individuals may not apply to an NEH Summer Seminar whose director is a family member, is affiliated with prospective applicant's institution, or is someone with whom the prospective applicant has previously studied.
To be considered eligible, applicants must submit a complete application as indicated on the individual seminar website.
Purpose of the program
What is provided for and required of participants
$1200 one-week stipend.
The stipend is intended to help cover travel, housing, meals, and basic academic expenses.
Participants must attend all meetings and engage fully as professionals in the work of the project.  Those who, for any reason, do not complete the full tenure of the project will receive a reduced stipend.
Participants must submit an evaluation at the end of the project's residential period.
Disclaimer: Any views, findings, conclusions, or recommendations expressed in this program do not necessarily represent those of the National Endowment for the Humanities.