Housing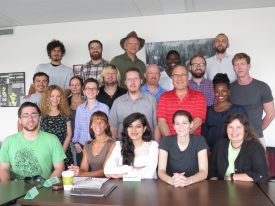 On-campus housing is available to Levinas Seminar participants through UB Affiliate Housing. Participants wishing to stay on campus can choose either a single or double room in our Ellicott Complex. Individual room charges are based on a per person/night rate and prices. Generally, single rooms cost $39/night and double rooms $35/night. Interested applicants may email Jim Zielinski at jdz2@buffalo.edu for further information.
Local hotels within walking distance of the UB North Campus, Amherst, New York, include: Doubletree by Hilton and Candlewood Suites.
Disclaimer: Any views, findings, conclusions, or recommendations expressed in this program do not necessarily represent those of the National Endowment for the Humanities.